Dr. Frederick Gonzalez
OB/GYN, Maternal Fetal Medicine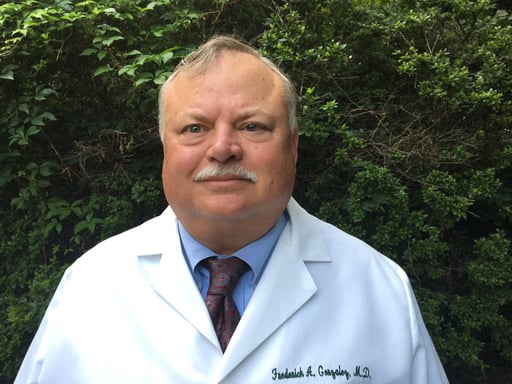 OB/GYN, Maternal Fetal Medicine, MD
About Dr. Frederick Gonzalez, MD
Dr. Frederick Gonzalez is a highly esteemed and board-certified Maternal Fetal Medicine (MFM) specialist with an impressive track record spanning over 40 years. With extensive experience in various healthcare settings, Dr. Gonzalez has made significant contributions to the field of maternal and fetal medicine. He is a valued member of the Garden OB/GYN team, providing exceptional care and support to women and their unborn babies in Lake Success, NY.
Dr. Gonzalez obtained his medical degree from Columbia University College of Physicians and Surgeons in 1976. Since then, he has remained at the forefront of advancements in MFM, constantly updating his knowledge and skills to provide the best possible care for his patients.
Expertise in Maternal and Fetal Medicine
As a specialist in Maternal and Fetal Medicine, Dr. Frederick Gonzalez possesses extensive expertise in managing high-risk pregnancies and complicated maternal and fetal conditions. He provides comprehensive services and specialized care to ensure the health and well-being of both mother and baby.
Dr. Gonzalez's areas of expertise include:
Maternal and fetal ultrasound examinations
Screenings for genetic disorders and birth defects
Chorionic villus sampling (CVS)
Amniocentesis
Consultations for high-risk pregnancies
Management of maternal medical conditions during pregnancy
Fetal therapy and interventions
Preconception counseling
And more
Dr. Gonzalez is highly skilled in utilizing advanced ultrasound techniques to assess fetal development, detect potential abnormalities, and monitor the well-being of the baby. He provides compassionate guidance and support to expectant mothers and their families throughout their pregnancy journey.
Part of the Garden OB/GYN Team in Lake Success, NY
As a valued member of the Garden OB/GYN team, Dr. Frederick Gonzalez offers his expertise and specialized services at the Lake Success, NY location. He collaborates closely with the team of OB/GYN specialists, physicians, and healthcare professionals to provide comprehensive and integrated care to women in the community.
Garden OB/GYN is dedicated to delivering exceptional women's healthcare services, and Dr. Gonzalez's presence strengthens their commitment to providing high-quality maternal and fetal medicine care. The Lake Success office is equipped with state-of-the-art facilities and advanced technology to support accurate diagnoses and effective treatments.
Continued Commitment to Excellence
With over four decades of experience, Dr. Frederick Gonzalez continues to demonstrate his unwavering commitment to excellence in Maternal and Fetal Medicine. He is dedicated to staying up-to-date with the latest research and advancements in the field, allowing him to provide the most advanced and evidence-based care to his patients.
Dr. Gonzalez's expertise, combined with his compassionate approach, ensures that women facing high-risk pregnancies or complex maternal and fetal conditions receive the highest level of care, support, and guidance.
Schedule a Consultation with Dr. Frederick Gonzalez
If you require specialized care in Maternal and Fetal Medicine, Dr. Frederick Gonzalez and the Garden OB/GYN team in Lake Success, NY are here to support you. Schedule a consultation to receive comprehensive MFM services tailored to your specific needs and concerns. Take the first step towards a safe and healthy pregnancy by contacting the Lake Success office today.
Dr. Frederick Gonzalez's Blog Posts
---