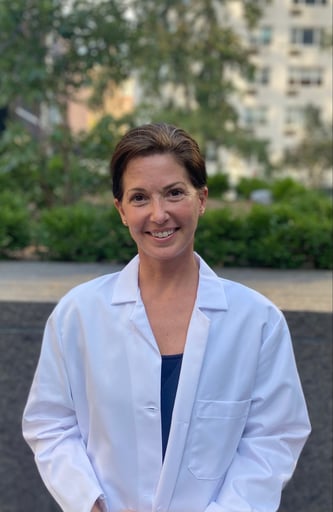 About Dr. Kathryn Wells, MD
Dr. Kathryn Wells stands at the forefront of women's health, leaving an indelible mark on the field through her unwavering dedication and trailblazing efforts. From her education at prestigious institutions to her multifaceted roles in medical practice and leadership, Dr. Wells has emerged as a beacon of expertise and compassion.
Dr. Wells's journey began at Stanford University, where she earned a Bachelor of Science in Human Biology with Departmental Honors, fueled by her Honors Thesis in Reproductive Genetics. She went on to achieve her Doctor of Medicine degree from the University of California, Los Angeles (UCLA) David Geffen School of Medicine, where she also served as Class President. Her commitment to medical excellence propelled her to complete her residency at Kaiser Permanente San Francisco and further hone her skills through a fellowship at the University of Utah Health Sciences Center.
Dr. Wells's impact is evident through her diverse roles in medical practice. As a Laborist/Faculty member at Mount Sinai Hospital in New York City, she attended to emergencies, deliveries, and supervised Housestaff, embodying a commitment to the health and well-being of her patients. Her roles as a Gynecologist at her private practices in both New York City and Summit, NJ showcased her dedication to comprehensive gynecological care.
Dr. Wells's leadership has left an indelible imprint. Her tenure as a Director of the Hospitalist Program at Marin General Hospital showcased her prowess in chairing committees, developing policies, and ensuring seamless hospital operations. Her role as an Attending Staff Per Diem Physician at Kaiser Permanente San Francisco highlighted her expertise in high-risk obstetrics and gynecology, making her an integral part of patient care.
Dr. Wells's innovative spirit is evident in her roles beyond direct patient care. As the Kaiser Permanente San Francisco eChart Information Technology Lead Liaison, she played a pivotal role in transitioning the department from paper to electronic charting, ushering in a new era of streamlined healthcare documentation.
Dr. Wells's commitment to education extended to her role as a Volunteer Clinical Faculty member at the University of California, San Francisco (UCSF), where she imparted her knowledge to medical students, shaping the future of medicine.
Dr. Wells's dedication to advancing medical knowledge is showcased through her research endeavors. Her work on topics like ovarian borderline tumors and treatment of uterine endometrial cancer highlights her commitment to improving patient outcomes.
Dr. Kathryn Wells Wells's legacy is a testament to her relentless pursuit of excellence, her unwavering compassion for her patients, and her dedication to the advancement of women's health. Her dynamic roles, leadership, and innovative spirit have redefined comprehensive gynecological care, inspiring both patients and medical professionals alike.
---