Dr. Sherley Marceus
OB/GYN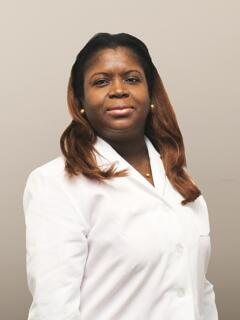 About Dr. Sherley Marceus, MD
Meet Dr. Sherley Marceus, her journey from humble beginnings to becoming a respected OB/GYN physician is a testament to her unwavering passion for patient care, continuous learning, and personal growth. Dr. Marceus embarked on her medical journey at CUNY Medical School in New York City, where she pursued a Bachelor of Science in Biomedicine from August 1992 to June 1997. This foundational period marked the beginning of her fascination with the intricate world of human biology. It laid the groundwork for her subsequent endeavors in the medical field.
Dr. Marceus's dedication to patient care and her relentless pursuit of medical excellence led her to New York Medical College, where she earned her Doctor of Medicine degree from July 1999 to June 2001. During this time, she also pursued a Master's in Public Health, a testament to her desire to approach medicine holistically, considering both individual and community health.
Her journey continued with an internship and residency in Obstetrics and Gynecology at Our Lady of Mercy Hospital in the Bronx from July 2001 to June 2005. Rising to the role of Chief Resident in her final years, Dr. Marceus displayed exceptional leadership qualities while honing her clinical skills. During her residency, she immersed herself in providing comprehensive women's health care, including prenatal and postpartum care, surgical procedures, and diagnostic evaluations.
Dr. Marceus underwent Clinical Proctorship Training in Obstetrics and Gynecology at Harlem Hospital Center from May 2014 to June 2017. This endeavor aimed to refine her clinical skills and prepare her for a dynamic return to patient care. During this period, she deepened her expertise in various aspects of women's health, including gynecological and obstetrical care.
Dr. Marceus's professional journey has been defined by her dedication to her patients' well-being. As an OB/GYN Attending at Garden OB/GYN, she has been a beacon of compassionate care. Her responsibilities encompass a range of tasks, from monitoring women's health throughout pregnancy to performing gynecological procedures.
Whether you're in need of prenatal care, gynecological procedures, or guidance on various women's health concerns, Dr. Marceus's comprehensive expertise ensures that you'll receive the highest quality of care. Her years of experience, leadership in obstetrics and gynecology, and continuous pursuit of medical excellence make her an invaluable partner in your journey to optimal health and an improved quality of life.
To schedule an appointment with Dr. Sherley Marceus at Garden OB/GYN, we invite you to reach out to our friendly and dedicated staff. They are eager to assist you in arranging a convenient time for your visit, ensuring that you can access the care you deserve without hassle. Take the first step towards comprehensive and compassionate care today, and embark on a healthcare journey that prioritizes your well-being and empowers you to lead a healthier life.
---