Emily Li
Adult Gerontological Nurse Practitioner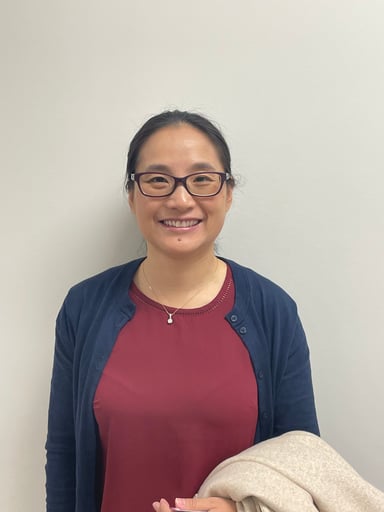 Adult Gerontological Nurse Practitioner, AGNP-BC
About Emily Li, AGNP-BC
Emily Li is a dedicated and experienced Women's Health Physician Assistant at Garden OB/GYN, a leading healthcare provider specializing in obstetrics and gynecology. With her exceptional clinical skills, extensive knowledge, and genuine commitment to women's health, Emily is devoted to providing outstanding care to her patients and empowering them to lead healthy lives.
Expertise in Comprehensive Women's Health
With years of experience in women's health, Emily possesses a wealth of expertise in various areas of care. She specializes in providing comprehensive services such as prenatal care, gynecological exams, family planning, contraception, menopause management, and more.
Emily's approach to patient care is rooted in personalized treatment plans that address the unique needs and goals of each individual. She believes in fostering a warm and trusting patient-provider relationship, where open communication and shared decision-making play a central role. Emily takes the time to listen attentively to her patients, ensuring that they feel heard, respected, and fully informed about their healthcare options.
Collaborative Care and Patient Advocacy
As a Women's Health Physician Assistant at Garden OB/GYN, Emily works collaboratively with a team of skilled OB/GYN specialists, nurses, and support staff. This collaborative approach allows her to provide comprehensive, holistic care that addresses all aspects of a patient's well-being.
Emily is a staunch advocate for women's health, dedicated to promoting preventive care and early detection of potential health issues. She believes in empowering her patients to take an active role in their health through education, guidance, and support. Emily is passionate about providing the necessary tools and resources for her patients to make informed decisions that positively impact their overall health and quality of life.
Representing Garden OB/GYN
Emily Li proudly represents Garden OB/GYN, an esteemed healthcare provider known for its exceptional women's health services. With convenient locations throughout Long Island, New York City and Queens, Garden OB/GYN offers access to comprehensive obstetric and gynecological care that meets the highest standards of quality.
As a representative of Garden OB/GYN, Emily embodies the organization's core values of compassion, excellence, and innovation. She stays at the forefront of advancements in women's health, continuously expanding her knowledge and expertise to deliver the most advanced and evidence-based care to her patients. Emily takes great pride in being part of a healthcare team that prioritizes patient-centered care, creating a supportive and compassionate environment where patients can confidently entrust their health.
If you are seeking a Women's Health Physician Assistant who combines clinical excellence, personalized care, and a patient-centered approach, Emily Li at Garden OB/GYN is committed to providing exceptional healthcare throughout your wellness journey.
---