Meagan Rieff
Physician Assistant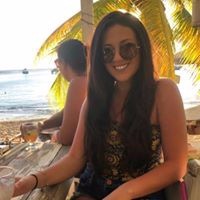 Physician Assistant, PA-C
About Meagan Rieff, PA-C
Meagan Rieff, a skilled and compassionate Physician Assistant (PA-C), is an integral part of the patient care team at Garden OB/GYN. With her extensive experience and dedication to women's health, Meagan strives to provide exceptional healthcare services to women of all ages, focusing on their well-being and reproductive health.
As a valued member of the Garden OB/GYN patient care team, Meagan collaborates closely with physicians and other specialists to deliver comprehensive and personalized care to her patients. Her clinical expertise and empathetic approach have established her as a trusted provider among both her colleagues and patients.
With a deep understanding of obstetrics and gynecology, Meagan offers a wide range of services tailored to meet each patient's specific needs. These services include routine examinations, prenatal care, family planning, contraception counseling, and the management of common gynecological conditions. Meagan is proficient in performing various procedures, such as colposcopies, endometrial biopsies, and IUD insertions. She excels in communicating complex medical information in a clear and compassionate manner, ensuring that her patients feel comfortable and well-informed throughout their healthcare journeys.
Meagan is dedicated to creating a nurturing and inclusive environment where patients can openly discuss their healthcare concerns. She recognizes the importance of establishing strong patient-provider relationships built on trust and open communication. By actively listening to her patients, she can address their concerns, provide education, and empower them to make informed decisions regarding their health.
In addition to her clinical responsibilities, Meagan remains up-to-date with the latest advancements in women's healthcare through continuous professional development and ongoing education. This commitment enables her to integrate evidence-based practices into her patient care, ensuring the highest level of quality and effectiveness.
Outside of her work at Garden OB/GYN, Meagan actively participates in community outreach programs and educational initiatives focused on women's health. She contributes to local health fairs, workshops, and seminars, where she provides valuable insights and resources to women seeking to improve their overall well-being.
If you are seeking a compassionate and experienced Physician Assistant who will prioritize your health and guide you through your healthcare journey, Meagan Rieff is here to support you. With her dedication to patient-centered care and comprehensive expertise, Meagan is committed to helping women achieve optimal health and live their best lives.
To schedule an appointment with Meagan Rieff as part of the Garden OB/GYN patient care team, please contact our friendly staff. They will be delighted to assist you in arranging a convenient time. Take the first step towards your well-being today.
Meagan Rieff's Blog Posts
---