Nicole Puidokas
Family Nurse Practitioner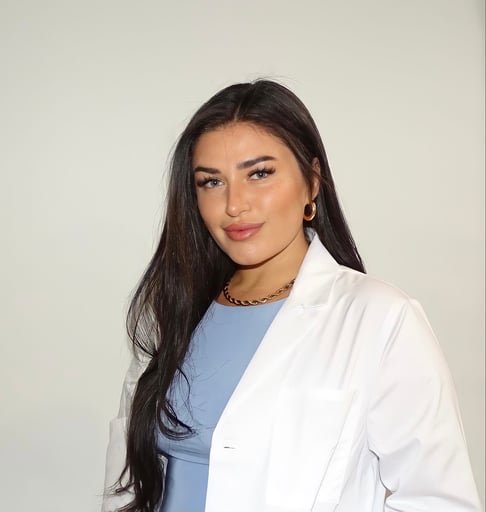 Family Nurse Practitioner, FNP-BC
About Nicole Puidokas, FNP-BC
Nicole Puidokas is a dedicated and compassionate Women's Health Family Nurse Practitioner at Garden OB/GYN, a respected healthcare provider specializing in obstetrics and gynecology. With her unwavering commitment to delivering comprehensive and patient-centered care, Nicole strives to empower women and enhance their overall well-being.
Having completed her Bachelor of Science in Nursing (BSN) degree, Nicole possesses a solid foundation in nursing practice. Driven by her passion for women's health, she pursued advanced education and obtained a Master of Science in Nursing (MSN) degree, specializing in Women's Health and as a Family Nurse Practitioner. Nicole holds certification from the American Nurses Credentialing Center (ANCC) and actively engages with professional organizations such as the American Association of Nurse Practitioners (AANP) and the Association of Women's Health, Obstetric, and Neonatal Nurses (AWHONN).
Expertise in Women's Health Care
Nicole brings a wealth of clinical expertise to her role as a Women's Health Family Nurse Practitioner. She offers a comprehensive range of women's health services, including prenatal care, gynecological exams, family planning, contraceptive counseling, menopause management, and more. Nicole approaches patient care with a holistic and individualized perspective, recognizing the unique needs and concerns of each woman she serves.
A strong advocate for women's health, Nicole believes in building strong and trusting relationships with her patients. She actively listens to their concerns, ensuring they feel heard and understood. Nicole is dedicated to providing patient education, empowering women to make informed decisions about their health and well-being.
Collaborative Care and Patient Advocacy
As part of the collaborative team at Garden OB/GYN, Nicole closely collaborates with OB/GYN specialists, nurses, and support staff. Through this collaborative approach, they provide comprehensive and coordinated care tailored to meet the unique needs of each patient.
Advocating for her patients, Nicole strives to ensure they receive the highest quality care and support. She believes in proactive healthcare, emphasizing prevention, early detection, and health promotion. Nicole fosters a caring and supportive environment where women feel comfortable discussing their health concerns openly and receiving personalized attention.
Representing Garden OB/GYN
Nicole Puidokas proudly represents Garden OB/GYN, a trusted healthcare provider dedicated to delivering exceptional women's health services. With multiple locations throughout Long Island, Queens and NYC, Garden OB/GYN offers convenient access to comprehensive obstetric and gynecological care.
As a representative of Garden OB/GYN, Nicole upholds the organization's values of excellence, compassion, and patient-centered care. She is committed to providing a safe and nurturing environment where women can receive the highest standard of care. Nicole remains updated with the latest advancements in women's health to ensure her patients benefit from the most current and evidence-based treatments.
If you are seeking a Women's Health Family Nurse Practitioner who is dedicated, compassionate, and committed to your well-being, Nicole Puidokas at Garden OB/GYN is ready to provide exceptional care and support on your journey to optimal health and wellness.
Nicole Puidokas's Blog Posts
---