An Effective DIY Solution for Stretch Marks
A solution to help both expecting and new mothers with stretch marks and cradle cap.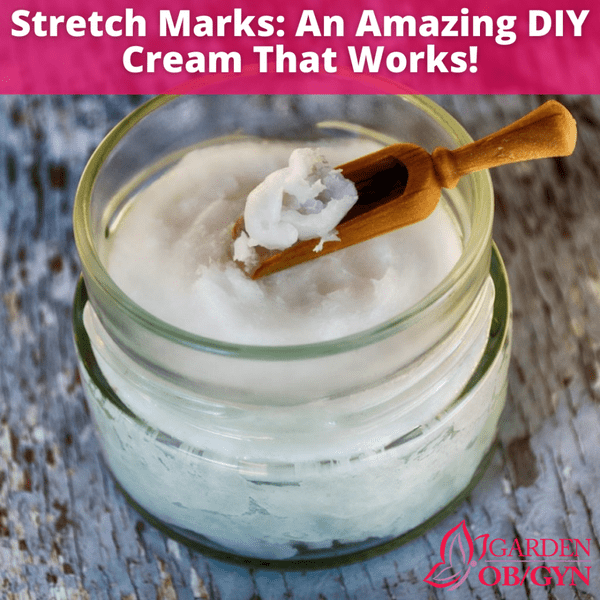 We get the concerned question from both expecting mothers and new mothers alike: How do I get rid of my stretch marks? While there are many products on the market that claim to diminish stretch marks, they are not all created equal.
While some women may find their solution of choice in a store, Donna Rudolph, the inventor and founder behind Teeny Tiny Treatments, says the only treatment you need can be made at home. The company focuses on creating simple, mess-free solutions for busy parents.

Cradle Cap

The first product in their developing line, Noggin Wipes, helps rid new babies of cradle cap. As a mother of three, Donna understands that women may have different expectations of their body after pregnancy.

Stretch Marks

Stretch marks are frustrating for some. While there are those who see them as badges of honor, many of us feel like when it comes to shorts and swimsuit season, we want to hide them.
A stretch mark is a type of scar that develops when our skin stretches or shrinks quickly. When the dermis becomes stretched for long periods of time, it can break down. This is why so many women who are pregnant develop them and at such a rapid rate. The abrupt change causes the collagen and elastin, which support our skin, to rupture.
Any rapid weight gain or weight loss will produce similar results. Stretch marks can begin with a purplish coloration, eventually becoming glossy and developing a streaked look.
They can develop on both men and women, and are typically found on the thighs, hips, abdomen, breasts, lower back and upper arms.
For those women looking for a natural remedy for stretch marks, Donna walks us through a DIY recipe.
You'll need:
6 TBSP Raw Shea Butter: Proven to help cell regeneration and soften the skin
2 TBSP Coconut oil: Coconut oil is able to access your skin on a deeper level than your average product because of its low molecular weight and the way it's able to bond with proteins.
2 broken gel caps or ten drops Vitamin E: Promotes healing and reduces inflammation.
You can follow along as Donna walks you through the recipe steps from beginning to end. Click here to watch the video:
For a non-invasive solution for your stretch marks and skin imperfections, we also encourage you to schedule a consultation with our sister practice, Garden Plastic Surgery & MedAesthetics to learn about our laser solutions.
You can also find the original article on the Teeny Tiny Treatments website.
---