August Employee of The Month
On behalf of Garden OB/GYN, we thank this month's employee of the month for a job well done!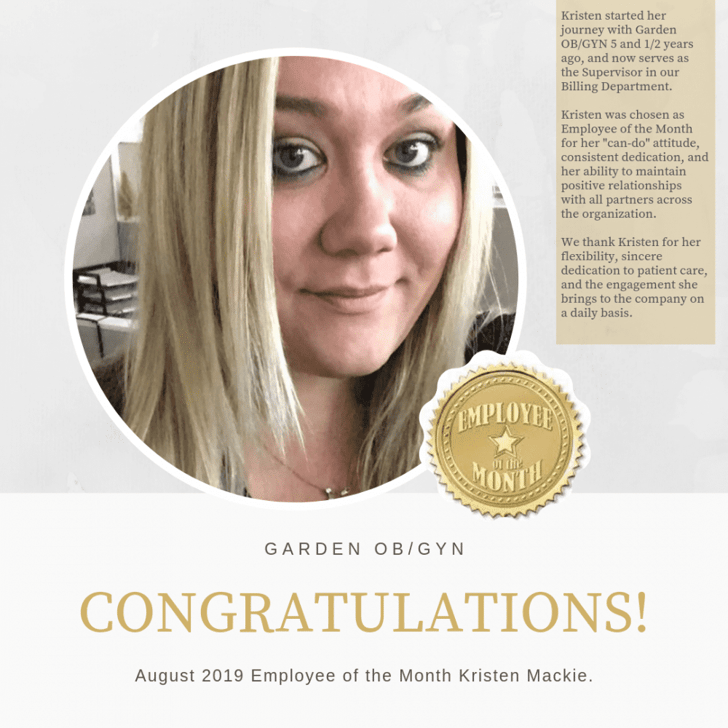 Kristen started her journey with Garden OB/GYN 5 and 1/2 years ago, and now serves as the Supervisor in our Billing Department.
Kristen was chosen as the August Employee of the Month for her "can-do" attitude, consistent dedication, and her ability to maintain positive relationships with all partners across the organization.
We thank Kristen for her flexibility, sincere dedication to patient care, and the engagement she brings to the company on a daily basis.
---