How can you reduce your risk of getting Skin Cancer?
Skin cancer is known as the most common type of cancer in the United States. Ultraviolet radiation from the sun is the one of the main causes of skin cancer. Learn more about ways to reduce your risk of getting skin cancer in our latest blog post.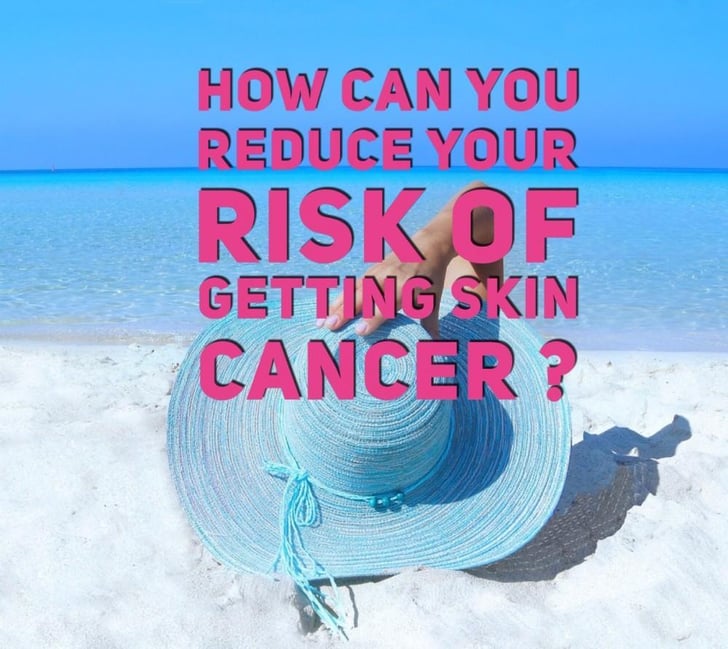 Tips to follow in order to avoid skin cancer include:
Stay in the shade especially between 10 AM and 4 PM.
Avoid getting sunburned.
Avoid any type of tanning especially UV tanning booths.
Cover yourself with clothing, and wear a hat as well as UV- blocking sunglasses.
Apply two tablespoons of sunscreen to your entire body a half hour before going outside.
Examine you're skin from head-to-toe on a monthly basis
Visit your physician every year for a professional skin exam
How common is skin cancer?
Skin cancer, the majority of the time, can be cured if caught and treated early. Skin cancer is known as the most common form of cancer in the United States. There are around three and a half million types of skin cancer and two million people are diagnosed yearly. Every year there are more new cases of skin cancer, and over the past three decades, more people have had skin cancer than any other cancer combined.
What types of foods can prevent skin cancer from occurring?
Antioxidants such as retinol are vital for a healthy immune system. Studies have shown that a higher intake of foods that are rich in retinol such as fish, milk, eggs, leafy vegetables, orange ,and yellow fruits have led to a 20 percent decrease in developing melanoma, which is the most dangerous form of skin cancer.
What are skin blemishes?
A skim blemish is any type of mark, spot, or flaw that appears on one's skin. Blemishes, for the most part, are benign and not life-threatening, but some can signal skin cancer ,however. Seeking medical treatment can definitely reduce the appeareance of blemishes, and lowers the risk of getting skin cancer.
At Garden OB/GYN we offer aesthetic treatments that can cure skin blemishes and one of the most commonly used treatments is Fractora. Take a look at our aesthetic page to learn more about the medical aesthetic treatments that we offer.
Contact Garden Plastic Surgery & MedAesthetics at (516) 724-3507 or at [email protected] to book your free consult with our experienced providers.
Source:
https://intermountainhealthcare.org/blogs/topics/live-well/2014/04/9-tips-to-prevent-skin-cancer/
---