How to Recognize & Treat Uterine Polyps
We would like to share our experience and medical expertise on uterine polyps.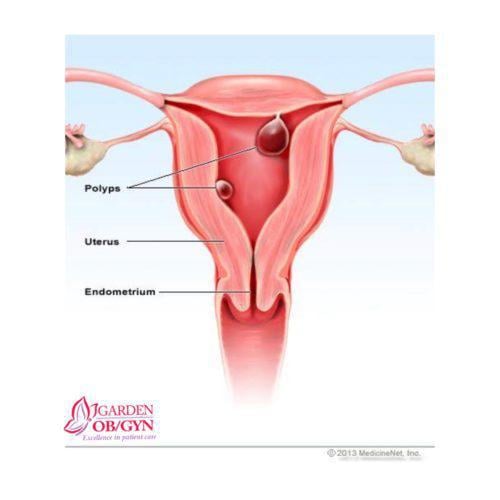 Uterine polyps are growths attached to the inner wall of the uterus that extend into the uterine cavity, formed from overgrowth of cells in the lining of the uterus. These polyps are usually noncancerous, although some can be cancerous, and mostly occur in menopausal women, although younger women can get them as well.
Signs & Symptoms
Symptoms may include but are not limited to: Irregular menstrual bleeding, bleeding between menstrual periods or spotting, excessively heavy menstrual bleeding (menorrhagia), and vaginal bleeding after menopause. If the polyp protrudes through the cervix into the vagina, pain (dysmenorrhea) may result.
Diagnosis
Endometrial polyps can be detected by vaginal ultrasound, hysteroscopy and dilation and curettage, therefore, It is very important to request a vaginal ultrasound during your GYN visit.
Treatment
Polyps can be surgically removed using curettage, with or without hysteroscopy, under general anesthesia. Hysteroscopy involves visualizing the endometrium (inner lining of the uterus) and polyp with a camera inserted through the cervix. If it is a large polyp, it can be cut into sections before each section is removed. If cancerous cells are discovered, a hysterectomy (surgical removal of the uterus) may be performed. A hysterectomy would usually not be considered if cancer has been ruled out.
---