Polycystic Ovarian Syndrome (PCOS) Explained
Dr. Are is here to explain the details of Polycystic Ovarian Syndrome. If you have concerns that you may be experiencing the symptoms of PCOS or if you simply have questions about it, we welcome you to schedule an appointment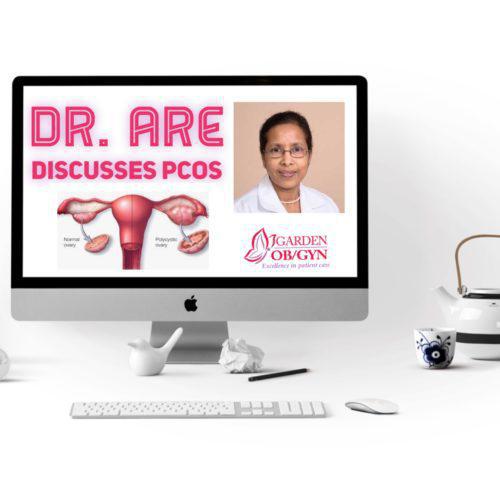 Polycystic ovarian syndrome (PCOS) is seen in about 7% of reproductive age group population. PCOS affects all areas of the body not just the reproductive system. It increases a woman's risk of serious conditions that may have lifelong consequences.
Signs and symptoms include Hyperandrogenism (excess hair growth on face, chest, abdomen, etc., acne, androgenic alopecia), ovulatory dysfunction (amenorrhea, menorrhagia, infertility) and polycystic ovaries. Chronic anovulation has increased risk for endometrial cancer.
It has multiple etiologies with no genetic screening test and no specific environmental substance but may be related to many different factors working together; these factors include insulin resistance with compensatory hyperinsulinemia which has direct hypothalamic effect causing gonadotrophic secretion and abnormal appetite stimulation with increasing risk for diabetes mellitus and cardiovascular disease. Another condition that is associated with PCOS is metabolic syndrome.
80% of PCOS patients have obesity with increasing risk for diabetes mellitus, cardiovascular disease, nonalcoholic fatty liver disease, sleep apnea, etc.
PCOS can be diagnosed with history and physical examination, serum testing and pelvic ultrasound.
Management includes life style modification, menstrual regularization and medication to improve insulin sensitivity. It differs depending on the patient's desire for pregnancy necessitating ovulation induction.
---