Transatlantic Air Travel in the Third Trimester of Pregnancy: Does It Affect the Fetus?
A recent study by the leading Medical Doctors at Garden OBGYN provides insight into if transatlantic air travel is safe for developing babies in the third trimester.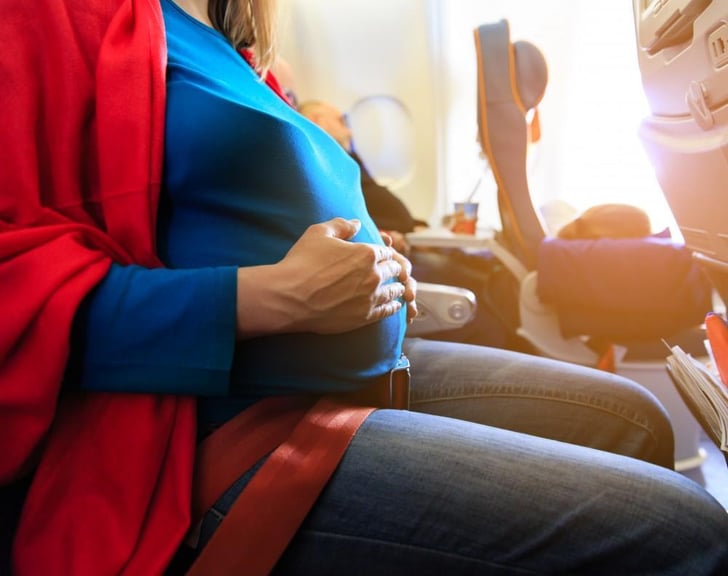 The goal of the study was to assess the possible effect of transatlantic flights on a fetus. This study was conducted by Dr. Petrikovsky, Dr. Terrani, and Dr. Sichinava. Available information suggests that there is a small risk for pregnant flyers, due to noise, vibration, and radiation. 112 patients were recruited to participate in the study, patients were asked to report any fetal movement changes, specifically during takeoff, the flight itself, and during landing. Flight length ranged from 8 to 15 hours.
The results of the study found that during takeoff 15% of the participants reported an increase in fetal movement, 35% reported no change, and 3.6% reported a decrease in such movement. The reports during the flight itself found that 5.4% had increased fetal movement, 63% had no change, and 7% reported a decrease in fetal movement. It is not known if these changes in movement are caused by noise, maternal anxiety, or both.
The study does suggest that, at least for third trimester fetuses, air travel seems safe and only causes temporary changes in fetal behavior. First-rate doctors at our clinic continue to conduct studies and research into issues that may affect pregnant mothers and their unborn babies. Please consult with us for any further questions or concerns, we are here to help.
Read the full study: https://www.gardenobgyn.com/contents/about/achievements
---