Virtual Visits Now Available
To help our patients stay safe and on top of their health while practicing social distancing, we are now offering telemedicine appointment options through video calls with our expert providers.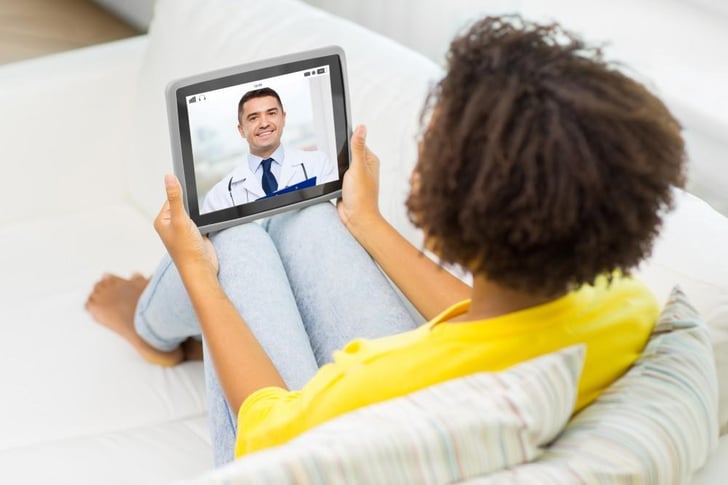 Your health, safety and well-being are always our priority at Garden OB/GYN. As the COVID-19 outbreak unfolds in the United States and abroad, please rest assured that our world-class medical experts and dedicated staff will be working tirelessly to take care of you -- and we stand ready during this challenging time.
We are therefore now increasing access to our providers with Video Visits.
We are all in this together and we are here for you.
Increased Access from Home with Virtual Visits
Practicing social distancing is a responsible, wise decision at this time. With Garden OB/GYN's Virtual Visits, you can remain safely at home while consulting with a provider. Virtual Visits are accessed through Apple FaceTime, and WhatsApp video chat.
How to schedule:
Please use our online booking form to request an appointment or call to schedule this appointment with a patient care representative.
After scheduling the appointment, a patient care representative will be in contact with you to confirm your appointment, insurance information, and to provide instructions on how to connect to the Virtual Visit.
Who can schedule:
Virtual visits are available for all of our patients for questions, concerns, and conditions that are not severe (birth control refills, health questions, etc.) Patients requiring a physical exam or that are more severe, are encouraged to still physically come into one of our offices, which are still open and fully functioning, with extra sanitation and safety measures in place.
Thank you, for your continued trust in us at Garden OB/GYN. Be safe, stay strong and be sure to take all safety precautions!
For information on the recent changes to HIPAA policies that provide doctors and staff the ability to communicate via telemedicine during the COVID-19 pandemic, we encourage you to view these sources:
https://www.statnews.com/2020/03/17/trump-telehealth-restrictions/
https://healthitsecurity.com/news/ocr-lifts-hipaa-penalties-for-telehealth-use-during-covid-19
https://www.fiercehealthcare.com/payer/trump-administration-opens-up-access-to-telehealth-services-during-coronavirus-outbreak
---