Welcoming The Newest Garden Babies
Our hearts are swelling with the love we have for three of our administrators' new babies. Congratulations!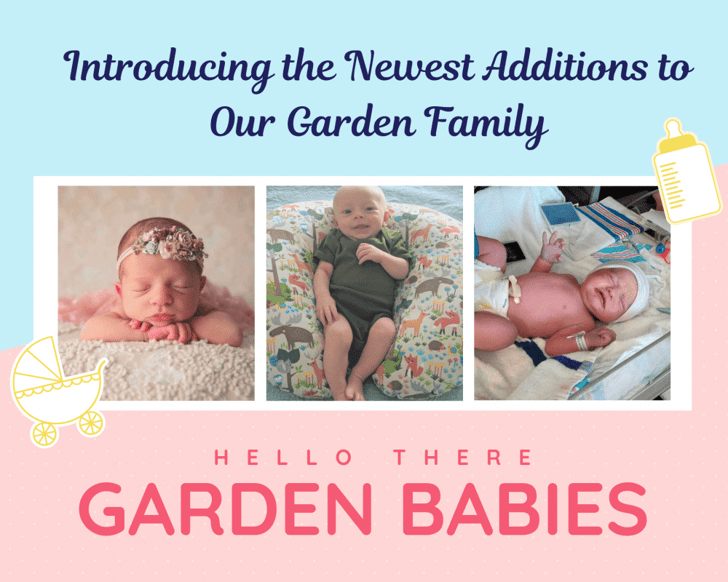 We would like to congratulate three of our administrators who delivered their beautiful babies with us this summer! From left to right, baby Avery was born on July 12th, 2019, baby Tanner was born on July 19th, 2019, and baby Lucy was born today, September 3, 2019. Congratulations to all our new moms!
---