What Entails a Normal Gynecological Annual Exam?
Our kind and compassionate Physician Assistant, Jennifer Mansfield is her to explain what happens during a gynecological annual exam. Her explanation will hopefully take some of the mystery and anxiety out of this very common and useful visit!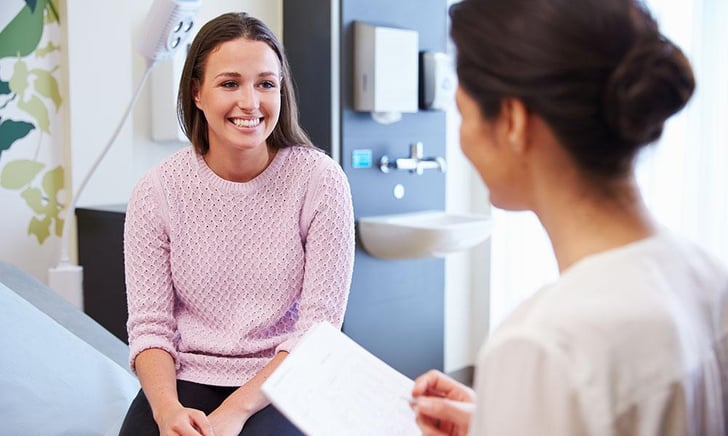 "A Well Woman Visit or Annual Exam is an important component of preventative medicine that is recommended once a year for women over the age of 18 and/or women who are sexually active." This is an overall health examination that tends to focus more specifically on screening for breast and gynecologic diseases but can address a wide range of female health concerns. Some of these concerns may include contraception, sexually transmitted infections, pain with sex, issues with menstrual periods, preconception counseling, and menopause.
During this annual visit, the clinician will start by gathering a comprehensive history. This is used to identify risk factors for certain conditions like hypertension, diabetes and cancer, as well as identify certain factors that could be contributing to common complaints such as menstrual irregularities and infertility. Next the clinician will perform the physical exam which includes a breast and pelvic exam. During the breast exam the clinician is screening for any suspicious lumps, bumps or nipple discharge. The pelvic exam is made up of the bimanual exam, speculum exam and/or Pap smear test; during which the clinician is screening for any abnormal bumps, abnormal vaginal discharge or irregular bleeding. The last part of the visit is an opportunity to ask questions and have concerns addressed by the clinician.
Unfortunately, the annual exam can be a source of anxiety for many patients but it does not have to be! A well-woman exam is an important step that women of all ages can take to protect and maintain their health, and the providers at Garden OBGYN would love to be a part of your care!"
---