Jennifer Bild
Women's Health Nurse Practitioner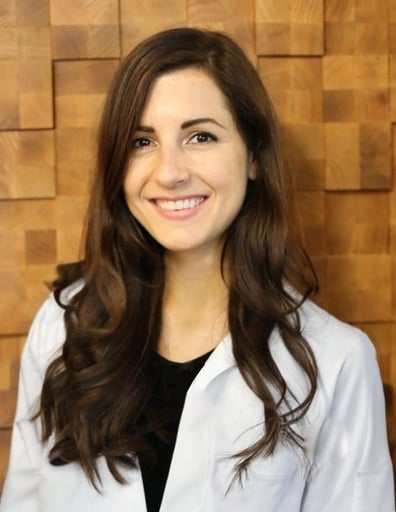 Women's Health Nurse Practitioner, WHNP-BC
About Jennifer Bild, WHNP-BC
Jennifer Bild is a highly skilled and compassionate Women's Health Nurse Practitioner (WHNP) who is proud to be part of the esteemed Garden OB/GYN team. With her expertise in women's health and dedication to providing exceptional care, Jennifer plays a vital role in helping women achieve optimal health and well-being. Located in New York, Garden OB/GYN is renowned for its comprehensive and personalized women's healthcare services.
Experience and Qualifications
Jennifer Bild brings a wealth of experience and qualifications to her role as a Women's Health Nurse Practitioner. She holds a master's degree in nursing with a specialization in women's health, obtained from a prestigious institution. Additionally, Jennifer has completed rigorous training and clinical rotations that have honed her skills in diagnosing and managing a wide range of women's health conditions.
Expertise and Services
As a dedicated Women's Health Nurse Practitioner, Jennifer offers a comprehensive range of services that address the unique healthcare needs of women. Her areas of expertise include:
Annual well-woman exams
Family planning and contraceptive counseling
Preventive screenings and vaccinations
Management of common gynecological conditions
Diagnosis and treatment of sexually transmitted infections
Menopause management and hormone replacement therapy
Health education and counseling
Jennifer's extensive knowledge and commitment to staying up-to-date with the latest advancements in women's health allow her to provide evidence-based care and personalized treatment plans. She takes the time to listen to her patients, understand their concerns, and collaboratively develop a care plan that best meets their individual needs.
A Compassionate Approach
Jennifer is known for her compassionate approach to patient care. She understands the unique challenges and sensitivities that women face when it comes to their health. Her warm demeanor and ability to establish a strong rapport with her patients create a safe and comfortable environment for open and honest communication.
Whether addressing concerns about reproductive health, guiding women through different stages of life, or providing counseling on lifestyle choices, Jennifer's compassionate care ensures that every patient feels heard, supported, and empowered in their healthcare decisions.
Part of the Garden OB/GYN Team
Jennifer Bild is proud to be a valued member of the Garden OB/GYN team. Garden OB/GYN is renowned for its commitment to excellence in women's healthcare, providing comprehensive services to women of all ages. The team at Garden OB/GYN collaborates closely to deliver patient-centered care, ensuring that women receive the highest quality medical attention and support.
Schedule an Appointment with Jennifer Bild
If you are seeking personalized and compassionate women's healthcare, Jennifer Bild and the Garden OB/GYN team are ready to assist you. Schedule an appointment with Jennifer to benefit from her expertise and receive the exceptional care you deserve. Take the first step towards optimizing your health and well-being by contacting the Garden OB/GYN office today.
Jennifer Bild's Blog Posts
---