Garden Telehealth: Consult With Your Doctor From the Comfort of Your Own Home
Garden OB/GYN is proud to offer our patients the convenience of telehealth with video call appointment options. You can now still get medical care from the best ob/gyn in NYC, Queens, and Long Island, from the comfort of your own home.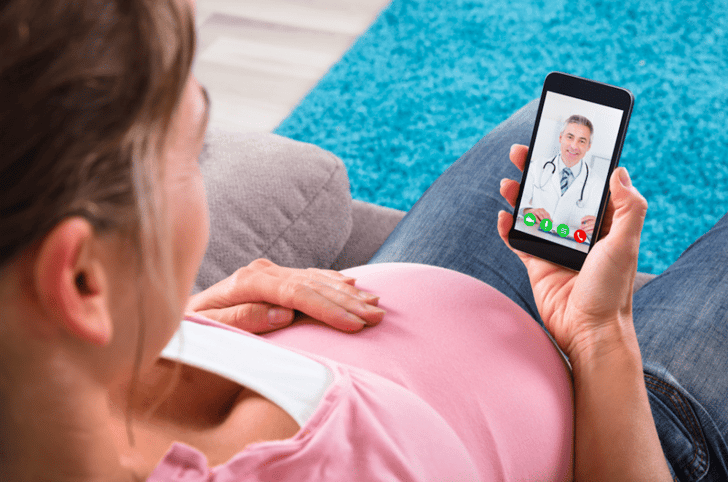 In the current pandemic, a lot of things are on hold, but that doesn't mean your women's health needs have to be. We sincerely care about your health, safety, and well-being, so we are pleased to announce we now offer virtual visit options for your Garden OB/GYN appointments. You can now meet with your provider from the comfort of your own home with our new telehealth capabilities. With our telemedicine options, you now have access to the top gynecologists and best pregnancy specialists in Manhattan, Queens and Long Island, from anywhere!
What is Garden OB/GYN telehealth?
Telehealth enables you to speak with your Garden OB/GYN provider using digital technology, such as a phone call or video conference on your mobile phone, desktop computer, or tablet device. Through our telemedicine options, you can now speak with your doctor from anywhere - your house, office, or car, etc. You can also consult with your gynecologist or obstetrician specialist when in New York, or when traveling out-of-state.
How to schedule a telemedicine appointment?
We have three simple, convenient ways to schedule a virtual appointment with us:
Schedule online - go to our website and use our online booking form to request an appointment. Once you submit your request, a patient care representative will contact you to confirm which top-rated gynecologist or obstetrician you will be meeting with.
Call to schedule - contact our offices by phone and communicate you would like to make a virtual visit appointment. A patient care representative will gladly assist you with scheduling your phone or video call visit.
What kind of appointments can be virtual visits?
All patients are invited to use our virtual visit option, especially those who are trying to flatten the curve for COVID-19 and are practicing social distancing.
Only appointments that are not for severe or emergency conditions, which don't require a physical examination may be a virtual telemedicine appointment. Severe and emergency conditions are encouraged to come in for an in-office visit.
Examples of possible telehealth, video appointments:
Other medicine consultations
Gynecologist consultations
Irregular menstruation consultations
Lab result consultations with a top ob/gyn doctor
Test result consultations with an ob/gyn specialist
Consult with a PCOS specialist
Consult with a UTI specialist
Consult with a menopause specialist
Non-emergency, non-severe health questions & concerns
Follow-up care
and more
Can I only schedule a virtual visit with Garden OB/GYN during the pandemic?
No, our nine offices, located in NYC, Queens and Long Island, are all still open and we are accepting existing and new patients for appointments. Our patients' health is our top priority, so we are keeping our doors open, with extra safety and sanitation protocols in place to keep our facilities safe, clean and disinfected. We are also restricting patients from bringing in guests to uphold current social distancing recommendations. If you would like to schedule an appointment with one of the best ob-gyn specialists in the greater New York Region, we encourage you to schedule an appointment at one of our locations.
For more questions about how you can schedule a telemedicine visit with your expert gynecologist, pregnancy specialist, and/or obstetrician, we invite you to contact us today.
For more information on our COVID-19 precautions and actions, see here.
---