Loss of Taste & Smell: Symptoms of Coronavirus | NYC & Long Island OB/GYN Explains
Learn about different symptoms, side effects, interactions, and social considerations related to COVID-19 with Dr. Petriksovsky's novel coronavirus YouTube series.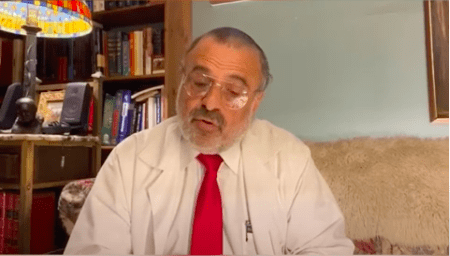 Garden OB/GYN's Dr. Petrikovsky, a board-certified obstetrician and gynecologist and expert maternal fetal medicine doctor, speaks today about a common symptom of covid-19 and pregnancy. Specifically, Dr. Petrikovsky describes how the loss of taste and smell may appear before other symptoms of covid-19 and he explains how common this is with other illnesses and conditions.
https://www.youtube.com/watch?v=XCojEDdh9nw&t=5s
For more information about your health, pregnancy and covid-19, subscribe to the Garden OB/GYN channel to watch all of Dr. Petrikovsky's video series on coronavirus. We also encourage you to learn more on our website for information about women's health and covid-19. With our patients' safety and comfort in mind, we are now proud to offer virtual visit appointments with our expert doctors for patients in NYC, Queens, Long Island... or anywhere. Schedule a video call visit with one of our top clinicians for any gynecology or pregnancy need, or to consult with a physician if you think you might have the symptoms of Coronavirus.
---