Jacqueline Freycinet
Family Nurse Practitioner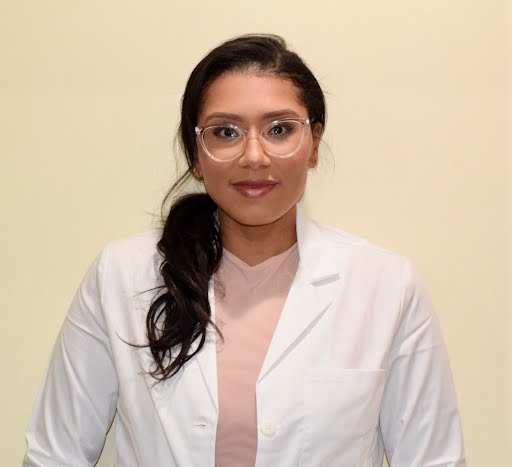 Family Nurse Practitioner, FNP-BC
About Jacqueline Freycinet, FNP-BC
Meet Jacqueline Freycinet, a compassionate and dedicated Family Nurse Practitioner (FNP) who is deeply committed to providing holistic and comprehensive healthcare services. With her expertise and genuine care, Jacqueline strives to empower individuals and families to achieve optimal health and well-being.
As a highly valued member of the healthcare team, Jacqueline plays an integral role in delivering patient-centered care at Garden OB/GYN. With her extensive knowledge and experience in family medicine, she collaborates closely with physicians and other specialists to provide personalized and evidence-based care to patients of all ages.
Jacqueline's warm and empathetic approach fosters strong patient-provider relationships built on trust and open communication. She actively listens to her patients, taking the time to understand their concerns, values, and goals. This patient-centric approach allows her to develop individualized treatment plans that address both the physical and emotional aspects of her patients' health.
Drawing upon her expertise in family medicine, Jacqueline offers a wide range of services to promote overall well-being. From preventive care and health screenings to acute and chronic disease management, she is dedicated to helping patients navigate their healthcare journeys with compassion and expertise. Her areas of focus include routine check-ups, immunizations, health education, and lifestyle counseling, all aimed at empowering patients to make informed decisions and take control of their health.
Jacqueline's passion for holistic care extends beyond the clinic walls. She actively engages in community outreach programs, volunteering her time and expertise to promote wellness and educate individuals and families on the importance of preventive healthcare. By actively participating in health fairs, workshops, and support groups, she helps bridge the gap between healthcare providers and the communities they serve.
In addition to her clinical practice, Jacqueline remains committed to lifelong learning and professional development. She stays up-to-date with the latest advancements in family medicine through continuous education and stays informed about emerging trends and best practices. By integrating evidence-based medicine into her practice, she ensures the highest standards of quality care for her patients.
If you are searching for a compassionate and knowledgeable Family Nurse Practitioner who will prioritize your well-being and treat you as a whole person, Jacqueline Freycinet is here to guide you on your healthcare journey. With her dedication to holistic care and her commitment to empowering patients, Jacqueline is ready to help you achieve optimal health and improve your quality of life.
To schedule an appointment with Jacqueline Freycinet at Garden OB/GYN, please reach out to our friendly staff. They are eager to assist you in arranging a convenient time for your visit. Take the first step towards comprehensive and compassionate care today.
Jacqueline Freycinet's Blog Posts
---